L-Side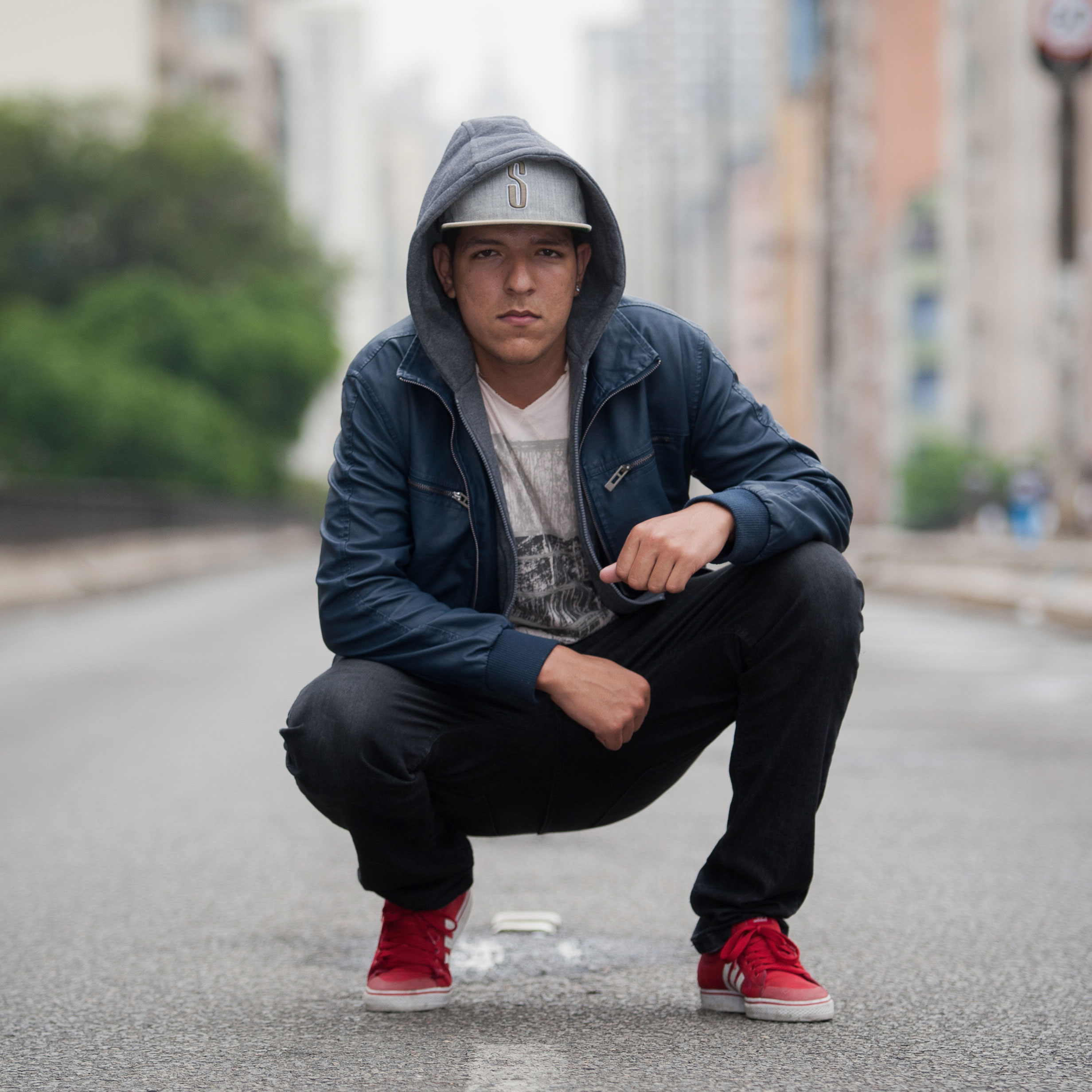 Sao Paulo born Leonardo de Jesus Silva—aka L-Side—grew up playing guitar and was exposed to a broad variety of sound influences from the diverse Brazilian music culture around him. Inspired initially by rock & roll, and hip hop artists such as Gang Starr, The Pharcyde, and Tribe Called Quest, he found an early passion for producing hip-hop beats long before he found his niche in drum and Bass.
Practicing on friends' decks while honing his skills, L-Side began his career as a DJ and Producer in 2008, playing out for the first time in 2009 at a popular Brazilian DnB night called Liquid. V Recordings spotted him shortly after, and later released his first track "Horn Dance" (on the Chronic Big Bad & Heavy compilation) in 2011. Since then, he has been making his mark in the world of raw, club-focused beats. Developing his own unique style, L-Side is known for his meticulous mix of upfront and aggressive basslines—merged with funk and soul—forging a flawlessly fresh take on edgy drum and bass.
As a nation bursting at the seams with highly talented producers, L-Side has emerged as one of the most exceptional. In addition to two very well received EPs (Brainstorm in 2013 on Chronic / Love Vibration in 2017 on V Recs), L-Side has collaborated with heavy hitters like Alibi, Andrezz, Critycal Dub, Need For Mirrors, DRS, Singing Fats, David Boomah, Addiction, T.R.A.C., Total Science, MC Fava, and MC GQ amongst others. He has essentially delivered a nonstop flow of new music on nearly every important DnB compilation since 2013, adding to that his brilliant debut solo album (Carnal Mind) released on V in 2018.
With an ability to create dancefloor rollers—that simultaneously feel beautiful, while engulfing the listener with heavy, crisp basslines—L-Side's music has been climbing the charts the last several years in a row. His remixes for DJ Krust's "Not Necessarily A Man" (2019); Think Tonk's "What A Ting" (2020); "Look At You" with SL8R (2020); and "Zaga Dan" with MC GQ (2020); either reached number one, or stayed in the top 10 Beatport DnB releases those years. These tracks have quickly become "instant classics" …'must haves' for every DJ playing out.
Despite the pandemic, L-Side has remained incredibly active as a producer and has also grown a very strong presence livestreaming on his Twitch channel (twitch.tv/lsidebr). There he has really continued to spread his sounds and style internationally, and has inspiring countless artists and listeners in the process. 2021 has already seen this prolific artist putting out more top notch music on multiple labels. The just-dropped remix of Total Science's "Fallen Angel," collaboration with Fox for "The Shine" (Sqang Dangs in the Key of Vibes / The North Quarter); as well as his production of Riya & Collette Warren's "All For Something" are already getting major play.
Having showcased music on prestigious labels such as Innerground, Hospital, Space Cadet, Chronic, Playaz, Liquid V, The North Quarter, Spearhead, and a slew of exclusive releases to V Recordings, this amazing producer is showing no signs of letting up. His music continues to be "essential listening" supported by DJs from around the world, including DJ Marky, Bryan Gee, LTJ Bukem, Bailey, Total Science, and Doc Scott—as well as BBC Radio support from Annie Mac, Mista Jam, DJ Target, Giles Peterson and many others.
L-Side continues to cement himself as one of the most formidable producers to hail from the flourishing and highly respected Brazilian drum and bass scene—home to some of the most inventive and funkiest contributors to drum & bass this century.
L-Side has brought his tremendous energy as a performer to Fabric London, Cross Club in Prague, and Sun and Bass—with other performances logged in Colombia, Argentina, Chile, Italy, Austria, England, and the Arab Emirates. Keep a close watch on his whereabouts next, as this incredible producer continues to carve his unique path in drum and bass music worldwide!
Connect to L-Side here:
https://www.instagram.com/lsidebr/
https://www.facebook.com/lsidebr