T.R.A.C.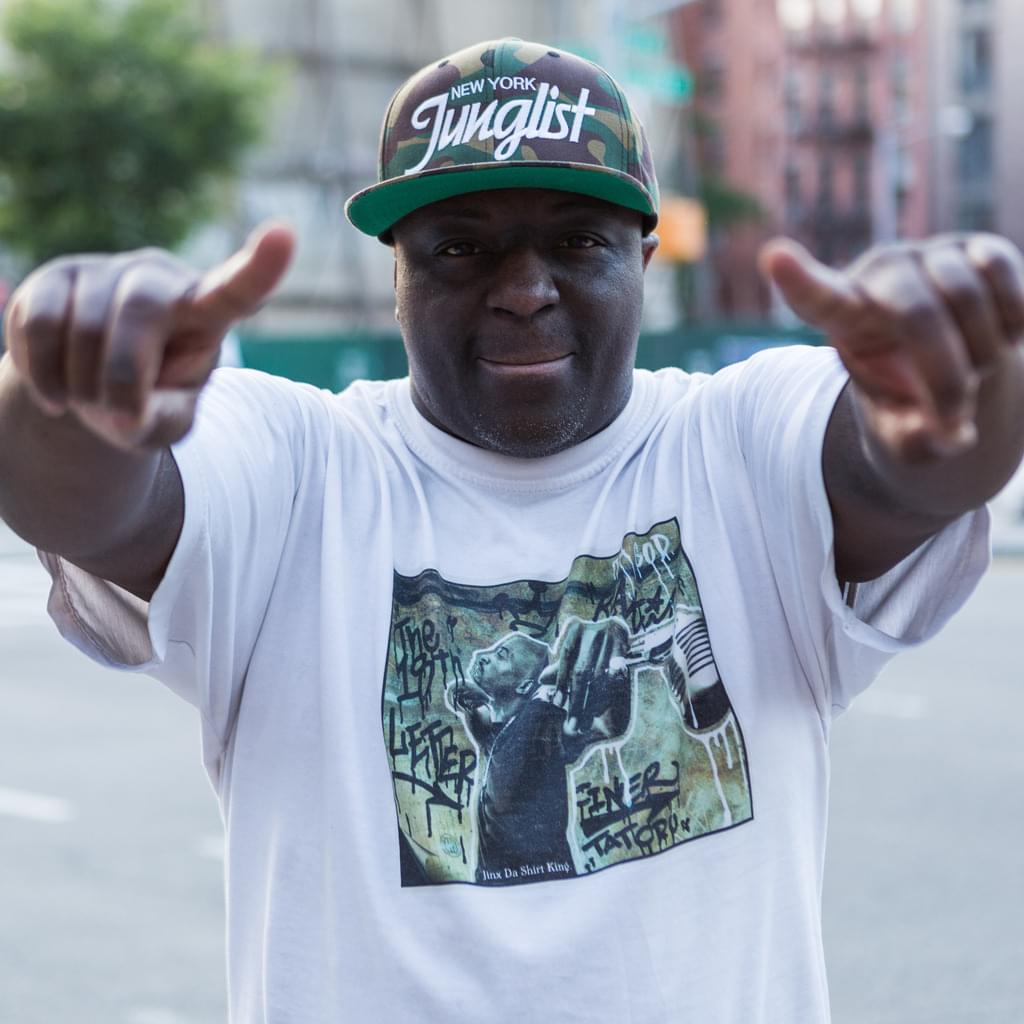 Hip-hop and drum & bass have enjoyed a long and close relationship. Over the years we've seen artists like the Jungle Brothers, Method Man, and KRS One grace our rarefied high tempos. In return, the likes of Dynamite, DRS, and Inja have proved more than capable of flexing on a hip-hop beat. However, T.R.A.C. joins those genre dots in a way we've never quite seen before.
As a Brooklyn native, an early education in hip-hop beats and lyricism was almost inevitable. The likes of A Tribe Called Quest, the Wu Tang Clan, and Pete Rock laid out the template, and T.R.A.C. was a keen student. Carving his own niche with flavours of blues and soul added to his undeniable lyrical skill, he became a fixture of the New York underground scene.
Jungle and drum & bass were added to the mix early. A chance meeting with fellow genre-crossing artist DJ I-CUE eventually led to T.R.A.C. featuring on his first D&B tune. "Next Level $hit" appeared in 2000, and came loaded with a message of genre unity, a concept that has fuelled his movements ever since.
For example, his 2011 "The Network" album was produced by Reinforced Records and 4hero pioneer Marc Mac, so even though it's a straight-up hip-hop album, that junglist influence was never far away. And, with multiple collabs with UK hip-hop institution Lewis Parker under his belt, it's clear that T.R.A.C.'s connection with the homeland of drum & bass runs deep.
Releases on a succession of soul-driven DnB labels like SGN:LTD, Jazzsticks, and Intrigue paved the way towards a relationship with the V Recordings camp. After all, Bryan Gee and the crew have always been innovators when it comes to redefining DnB emceeing. We've seen jazz vocalists, reggae artists, and hip-hop spitters take the mic at V events, so T.R.A.C. is a perfect fit.
2017's "Life in Motion" album has provided the most detailed insight yet into T.R.A.C.'s musical ethos. Production from the likes of Lenzman, Bladerunner, Calibre, and Serum, and features from David Boomah, Dynamite, and Conrad help take us on a soul-infused journey through T.R.A.C.'s unmatched hip-hop/DnB blend.
And T.R.A.C. is equally capable of replicating those vibes on the live stage as he is in the studio. Dropping precision-tooled lyricism alongside off-the-dome freestyle and well-honed hosting skills, he's brought the hype to parties across the US, the UK, and beyond. As his name suggests, he's here "To Rule And Conquer", and as his upward trajectory to global recognition continues, that eponymous prophecy is coming true.