T.R.A.C.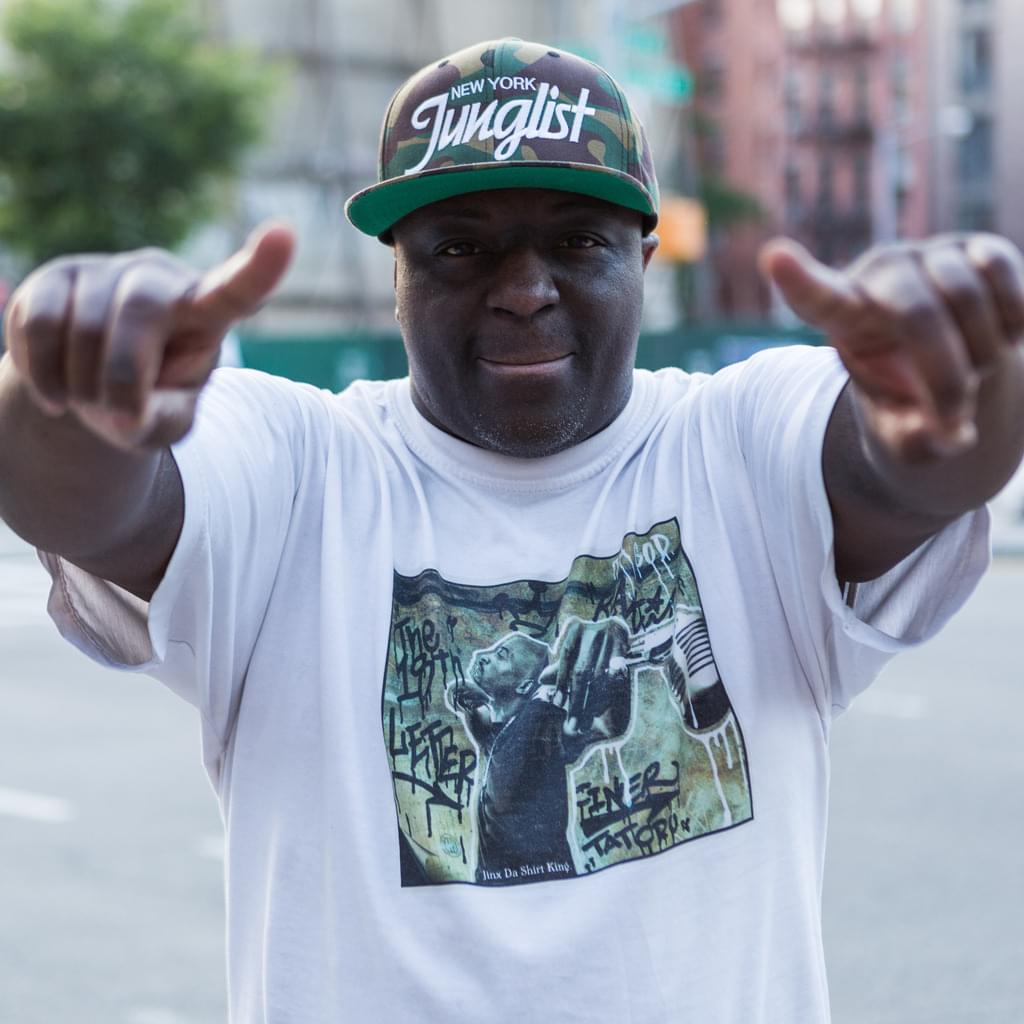 Growing up in Brooklyn, New York, education in hip-hop beats and lyricism was standard, and local sounds were diverse. With other influences from jazz, R&B, reggae, rock, soul, and house, music was always at the forefront of T.R.A.C's daily motion. Inspired by the likes of A Tribe Called Quest, Wu Tang Clan, and Pete Rock, T.R.A.C. was a keen student of music culture early on. Carving his own niche with flavors of blues and soul added to his undeniable lyrical skill, he became a fixture of the New York underground landscape, and has now established himself internationally as a respected vocalist, musician, and emcee.
Over the years, T.R.A.C. has developed an unmistakable symbiosis between hip hop and drum and bass. It was actually a chance meeting with fellow genre-crossing artist DJ I-CUE, which led to featuring T.R.A.C. on his first DnB tune. "Next Level $hit" appeared in 2000, and came loaded with a message of genre unity: a concept that has fueled his musical movements ever since. Seeing that artists like the Jungle Brothers, Method Man, and KRS-One were crossing over into the higher tempos—while vocalists like Dynamite, DRS, and Inja combine their DnB strengths with jazzy hip hop vibes—T.R.A.C. set out to carving his own path. Along this journey he's been connecting these genre dots in a totally unique way, forming a sound of his own which has become a staple in the US and worldwide dance music scene.
T.R.A.C.'s first solo 2011 hip hop album "The Network" album was produced by Reinforced Records and 4hero pioneer Marc Mac, where the junglist influences were close at hand. With multiple collaborations with UK hip-hop institution Lewis Parker under his belt, it was clear that T.R.A.C.'s connection with the homeland of drum and bass would run deep. After more of his tunes found their way onto labels such as SGN:LTD, Jazzsticks, and Intrigue, T.R.A.C.'s focus sharpened. His 2017 "Life in Motion" album on V Recordings has brought some of the most detailed insights yet into this prolific artist's musical ethos. Featuring productions/collabs from heavy hitters like Lenzman, Bladerunner, Calibre, Atlantic Connection, Serum, David Boomah, Dynamite, Conrad and others, this is a nonstop soul-infused ride through T.R.A.C.'s unmatched blends of hip hop, soul, and DnB.
With a diverse portfolio of releases, and "Life in Motion" becoming an instant classic—T.R.A.C.'s reach continues to grow with tremendous momentum. He has been found playing all over the US and UK; in Austria, the Czech Republic, Romania, Canada, and of course at Sun and Bass in Italy.
2020 productivity was strong, and "Life in Remixes" was born. Released early 2021 on V Recordings with remixes by L-Side, Random Movement, Carlito & Addiction, Edward Oberon & Paul T, Benny L and Saxxon to name a few, the vibes from this album are at a high level. Mid year, "Back On My Griz" was released with Beat Merchants, and continues to crush dance floors with it's positive vocals and a deep bluesy bassline. Fall of 2021 has seen yet another incredible collection of tunes hitting the radio waves with T.R.A.C. and Maverick Soul jointly releasing "Sonically Speaking," another full length LP this time on Ample Aptitude Recordings. This album has an impeccable flow of electronic and hip hop beats, combined with soulful drum and bass rollers, featuring Sofi Mari, RIYA, Christina Tamayo and David Boomah.
Throughout T.R.A.C.'s professional career, this New York native's beats touch down into a broad array of genres, with jungle and drum and bass as a major part of his repertoire. You can find T.R.A.C.'s music played in podcasts, radio, on-stream, and in live DJ sets in regular rotation. He is also equally capable of replicating those top notch studio vibes on stage. Dropping precision-tooled lyricism alongside off-the-dome freestyling and well-honed hosting skills, he continues to bring his hype to cities everywhere in a manner which is both addicting and refreshing.
With load of multiple high-impact releases in 2022 including "Breaking News" and "Thinking of You" with Winslow on Hospital; "Best Life/Strange Days" with Paul T & Edward Oberon on V Recordings; "Picture Disc" with BCee on Solvent; "Retrospect" on DnB 4 Autism with A-Sides; and "Soundboy Bash Up" with Level 2 on V, there is no slowing down for this multi-talented vocalist.
As his name suggests, he's here "To Rule And Conquer", and as his upward trajectory to global recognition continues, that eponymous prophecy is coming true as this amazing vocalist continues to expand his reach.