PATIFE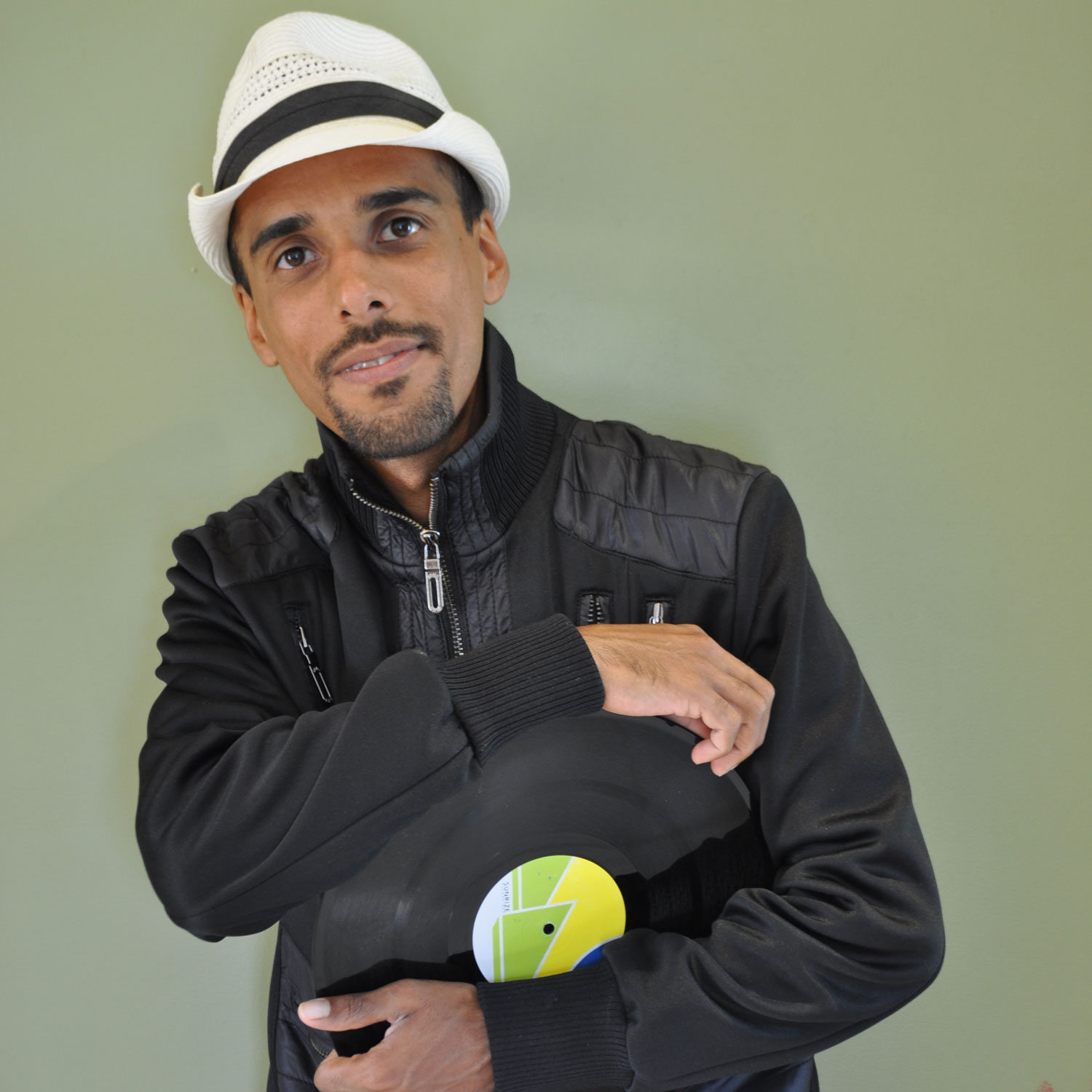 Wagner Ribeiro de Souza, known as DJ Patife, was Born on Sepetmber 15th, 1976. Since his youth, he was already connected to music.

When he was 14, he was already doing parties at his neighborhood. He also used to do thematic parties such as school prom and weddings.

Some diferent kind of music style influenced his music. A good example is jazz and Soul. He is also an old school fan and enjoys styles like Earth, Wind and Fire, Michael Jackson, Stevie Wonder, Ella Fitzgerald, Nat King Cole, going to some new styles like John Legend and Alicia Keys. In his brazilian list of musicians are Marisa Monte, Djavan, Jorge Ben, Fernanda Porto and some "samba" like Cartola.

He started his career as a DJ on 1995, playing at Arena Music Hall, a club in SÃ o Paulo.

In 1997, he went to England for the first time. He wanted to know the jungle roots. He returned to the county in 1998, when he finally did the Movement party in Brazil. The agents from Bulldozer let him use the name of the party at the Arena Music Hall. Bulldozer was also the agency that took care of him along the last seven years.

"Sounds of Drum & Bass", DJ Patife`s first CD got ready in 1999, when he also hás his firsts experiences in the studio. He opened Chemical Brothers` show and started his tours also in 1999.

New steps happened in 2000. Starting by the song "The Vibes", that he did together with his friend Mad Zoo. This song can be found at a CD called "Spiritual Drum & Bass". After this song, he did his first remix of the song "Pra você lembrar", from Max de Castro. This song was a big success and it was one of the most played songs that year. Patife met Fernanda Porto and did a remix of the song "Sambassim" and "Só tinha de ser com você" (this last one he did together with Marky, Dudu Marote and Fernanda Porto). The firt edition of "Skol Beats" happened also this year, and Patife took part in all editions. He also played at Morumbi Fashion Week, to the label Cia Marítma. Besides all these events, he did remixes to some bands and musicias like Tribalistas, Funk Como Le Gusta, Wilson Simoninha, Da Lata, Koop, Alpha X and Les Gemmas.

A new experience came in 2001, when he was playing live at Bat Rumba, a club in London, and all the world could listen through BBC the songs Sambassim and Carolina, Carol Bela (from his friends Marky, Xrs & Stamina MC). His CD "Cool Steps" got ready also in 2001, bringing the song "Torch of Freedom", with Cleveland Watkiss.

Patife has done lot of tours around the World: Germany, Argentina, Australia, Austria, Belgium, Brazil, Canada, Croatia, Denmark, Scotland, Slovenia, Spain, United States, Estonia, France, Hungary, England, Italy, Jamaica, Japan, Norway, New Zealand, Poland, Porto Rico, Portugal, Serbia, Switzerland, Singapore and Venezuela are some examples.

He was also part of festivals like Skol Beats and it`s six editions, Glastonbury, Big Chill, Exit, Homelands, The Montreoux Jazz Festival, Rock in Rio Lisbon, Festival de verão, Ceará Music Festival, Brasília Music Festival Eletronic, Womad, Lovebox, Metamorphose and many others.

In 2002, Patife opened the Multishow brazilian Music Awards, at Rio de Janeiro and did the CD "The Drum & Bass Fiesta" with DJ Suv.

A year to learn was 2003. DJ Patife started to work on a CD called "Na Estrada". He got to study at IAV's, a music and audio institute. He met some musicians that later became his friends and made part of his CD.

The CD "Trama Sessions" got ready in 2004, with songs that Patife and Mad Zoo did together. One of the most important tours of Patife`s life happened during this year. A mobile company called CLARO together with Motorola gave him a bus to travel around Brazil, doing gigs during the day, for free. Patife and Cleveland Watkiss traveled around the main capitals of Brazil: Recife, Salvador, Rio de Janeiro, São Paulo, Shangri-la, Florianópolis, Guaratuba, Brasília and Goiânia. It has begun on December 2004 and finished on January 2005.

A year dedicated to tours, shows, the CD "Na Estrada", studio sessions and music lessons was 2005.

Finally in 2006 the CD "Na Estrada" got ready and Patife started international and national tours. He also started a new project which he always wanted to do; play his music associating with sports, heath, during day light. He doesn't use any drugs and doesn't drink, so he wanted to show his public that to be a good DJ people don't need to get high. Now he plays at Reebok Club, where he also does his exercises. So while people work out, he plays some good music.

He also plays at cruises and corporative parties. He already played at Nike, Trip, MTV, Globo and NBA. For 2007, he would like to play in weddings, like he used to do and university graduation parties.

Basically, these were the steps of DJ Patife`s career and he still has a lot to do for his music.