EVESON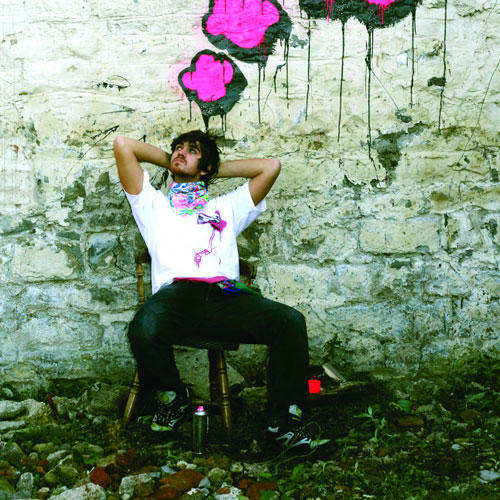 Originally hailing from Glastonbury UK and currently residing in London (by way of spiritual homes Bristol and the French Alps), producer, DJ and visual artist 'Eveson' was raised and nurtured on a strict diet of mix tapes, raving in fields and doodling in school books…Fast forward a decade or so and his thirst for art, sound and rhythm has yet to be quenched.

After initially breaking into the Drum & Bass scene as a designer and gaining a reputation as a skilled artist with sleeve designs for labels such as Metalheadz, Exit Records, Intrigue and Quarantine (to name a few), Eveson's music soon started to become the centre of attention, when in the Summer of 2006, Fabio debuted some early productions (such as 'Highgrade' and 'Still In Love') on his BBC Radio 1 show. Eveson was quickly propelled into the limelight and over the coming months, went from an unknown name to one of the most featured Drum & Bass artists on UK airwaves, whilst his signature 'soulful and groove driven' productions found their way into the record boxes of elite DJs from all corners of the scene.

The ensuing years inevitably saw Eveson's music released across a multitude of premier record labels, including oldschool legends V records, Good Looking, 31 Records and Creative Source, and new school taste makers Critical, Shogun Ltd and Integral. Eveson's DJ career also took a leap forward with live performances at BBC Radio 1, Glastonbury Festival and superclubs Fabric & The End, as well as receiving consistent demand for gigs throughout East and Western Europe. A Dj for many years before taking up production and not afraid to stray outside of any 'pre-conceived genre boxes', club goers are often left enthused and surprised at Eveson's versatile, creative and energetic approach to constructing a set.

This last year has seen Eveson further develop his sound beyond the confines of 170bpm, in an attempt to further fuse his childhood influences of early 90s Rave and Triphop, essentially blending 'Downtempo' vibes and musicality with the weight and energy of 'Jungle/Drum & Bass'. These early experiments have caught the ear of the mighty V Recordings who Eveson is set to work with closely in the future, alongside his own 'art & music fusion' label Channel 82, as an outlet to both his Drum & Bass, and the 'experiments in soul' at 120-140 bpm.

Eveson's debut album The Last Summer of Love marked a brave departure in what people have come to expect from both him as an artist and V as a label. A melting pot of blissed-out melodies, beats, bass and vibes that you can both chill and rave to in equal measure, The Last Summer Of Love represented a new chapter in Eveson's career. Since then Eveson has continued to break the mould, with tracks like "In My Mind" displaying his undeniable creative talent.