Beat Merchants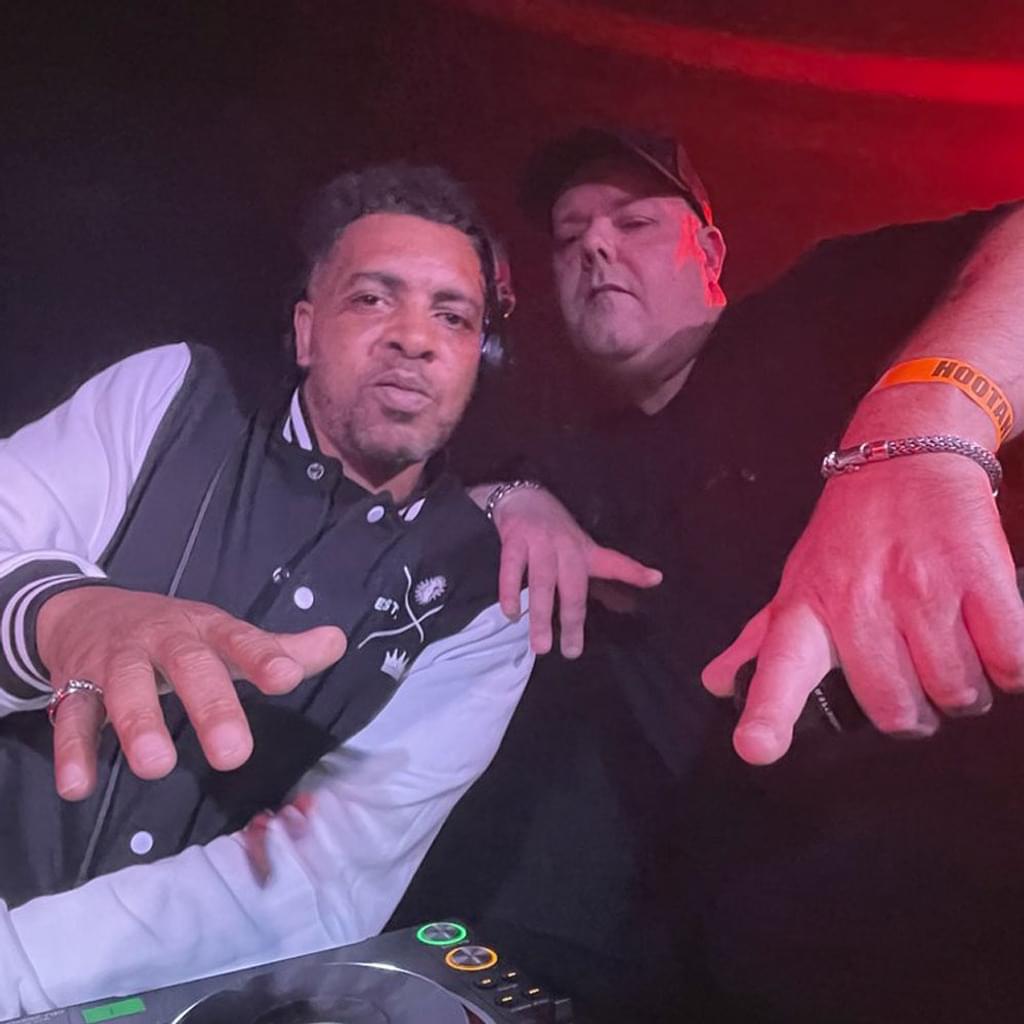 Something new is on the horizon. A team-up whose history is inextricably entwined with the story of UK bass-heavy music itself, and who are set to write a whole new chapter.
It's time to get to know Beat Merchants.
In their own right, Jubbz (aka Supply & Demand) and Juiceman are icons of jungle, Drum & Bass and beyond. They've already racked up a lifetime's worth of accomplishments across deejaying, production, emceeing, and more. And yet, somehow, with Beat Merchants, they've geared up and are ready to revolutionise once again.
Perhaps it's not surprising. After all, these guys have bass music ingrained in their respective double-helices. Jubbz was raised with music all around him, his close family including members of the foundation reggae band Matumbi. Simultaneously, the same music was guiding the taste and direction of Juiceman, leading him to become one of the most highly regarded mic men around since his emergence via the mythical Milwaukees club. As hardcore arrived and evolved through jungle and DnB, each of the Beat Merchants secured their reputation as a unique, inimitable musical voice.
The Beat Merchants' story is also intimately connected to the V Recordings family of labels. Bryan Gee and Jumpin Jack Frost's imprints have showcased tunes like Supply & Demand's 'Jah Music' and 'Delicious', as well as Juiceman's 'Together' and his seminal remix of the Roni Size classic 'It's a Jazz Thing'. Touching on flavours of jungle and liquid, plus more category-resistant twists of style, both Jubbz and Juiceman have built an extensive discography of distinctive DnB productions.
But it's not all just about Drum & Bass. Juiceman is well-known for his excursions into UKG and bass music, both as an emcee and as a producer. Output like his Zed Bias collabs and releases on seminal labels like Tempa and Rinse have firmly established him as a multi-genre force to be reckoned with. And Jubbz's list of credits across multiple styles, from mainstream to underground, is similarly dazzling. Remix work for the likes of Leona Lewis, Amy Winehouse, and Shaggy, a 'Best Global DJ' award, a straight up chart hit as one of the creators of 'Bouncing Flow'...the list goes on.
Jubbz and Juiceman's shared passion and heritage stretches back to before Drum & Bass, before jungle, and before hardcore. Those deep foundations, coupled with the musicality, live performance chops, and studio skills that have kept them at the top of the game all this time make Beat Merchants a very exciting prospect indeed.
What happens when two versatile, genre-twisting, multi-talented artists team up? Let's find out. Beat Merchants are here.