Paul T & Edward Oberon reminisce with Jaki GrahamNew single out now on V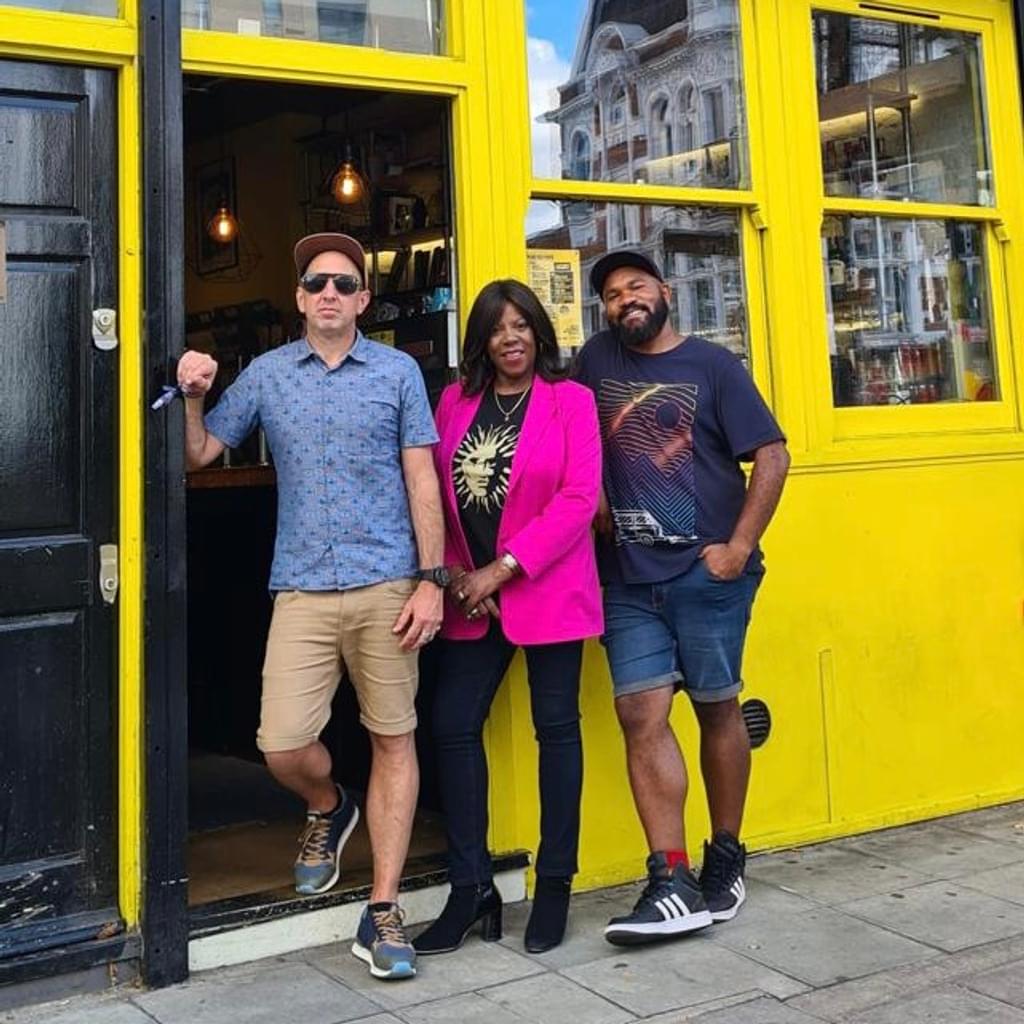 Listen / download Reminisce ​​​​​​here
​
Paul T & Edward Oberon's latest single on V, 'Reminisce', merges the 'dirty soul' of D&B with 80s icon Jaki Graham's timeless voice, promising a fusion that's both nostalgic and novel.
Coming straight off the back of the stellar 'Strange Days Remixed' project and straight off the decks from the electrifying '30 Years of V' parties, Paul T & Edward Oberon are bringing the heat with their new single 'Reminisce', featuring the soulful prowess of one of the defining voices of the 80s, Jaki Graham. Having been road-tested all summer long, it echoed around the euphoric vibes of some of D&B's biggest festivals - from Outlook in Croatia to Boomtown and beyond.
There's a unique alchemy that happens when artists from diverse eras and genres converge. Paul T & Edward Oberon, renowned for their 'dirty soul' signature in D&B, join forces with Jaki Graham, a timeless voice from the soulful 80s. 'Reminisce' is the testament to this golden alliance, weaving together the gritty bassline, the pulsating rhythms of D&B, and the sublime notes of soul. It's the old school meeting the new, creating a sound that's both refreshing and nostalgic.
Paul T, the Londoner who began his journey in the early rave days, and Edward Oberon, the versatile Welsh-American, have proved to be a prodcution powerhouse, presenting anthems that blend raw emotion with the core of D&B. Their tracks resonate, from 'Wake Up' to 'Moon in Your Eyes', their legacy is already inscribed in the D&B history books. On the flip side, Jaki Graham's story is nothing short of legendary. Signed to EMI, her chart-topping hits such as 'Could it Be I'm Falling In Love?' and 'Set Me Free' not only secured her a prominent spot on the UK charts but also led her to be the first black British female solo artist to have six consecutive Top 20 hits. Touring worldwide, Jaki's presence on stages from Japan to the US showcased her global appeal. Collaborating with icons like Michael McDonald, her voice remains an indomitable force in the music industry. From her roots in Birmingham to her rise as an international music sensation, Jaki Graham's remarkable trajectory sets the stage for this track.
'Reminisce' is a rare gem that bridges genres and eras. It's the result of relentless passion, talent, and a love for music that defies categorization. As we anticipate its release and the subsequent album from Paul T & Edward Oberon in 2024, one thing is clear: the fusion of D&B's gritty soul with the golden notes of classic soul is a winning combination.