---
Paul T & Edward Oberon - Strange Days (Remixed)
PLV183DD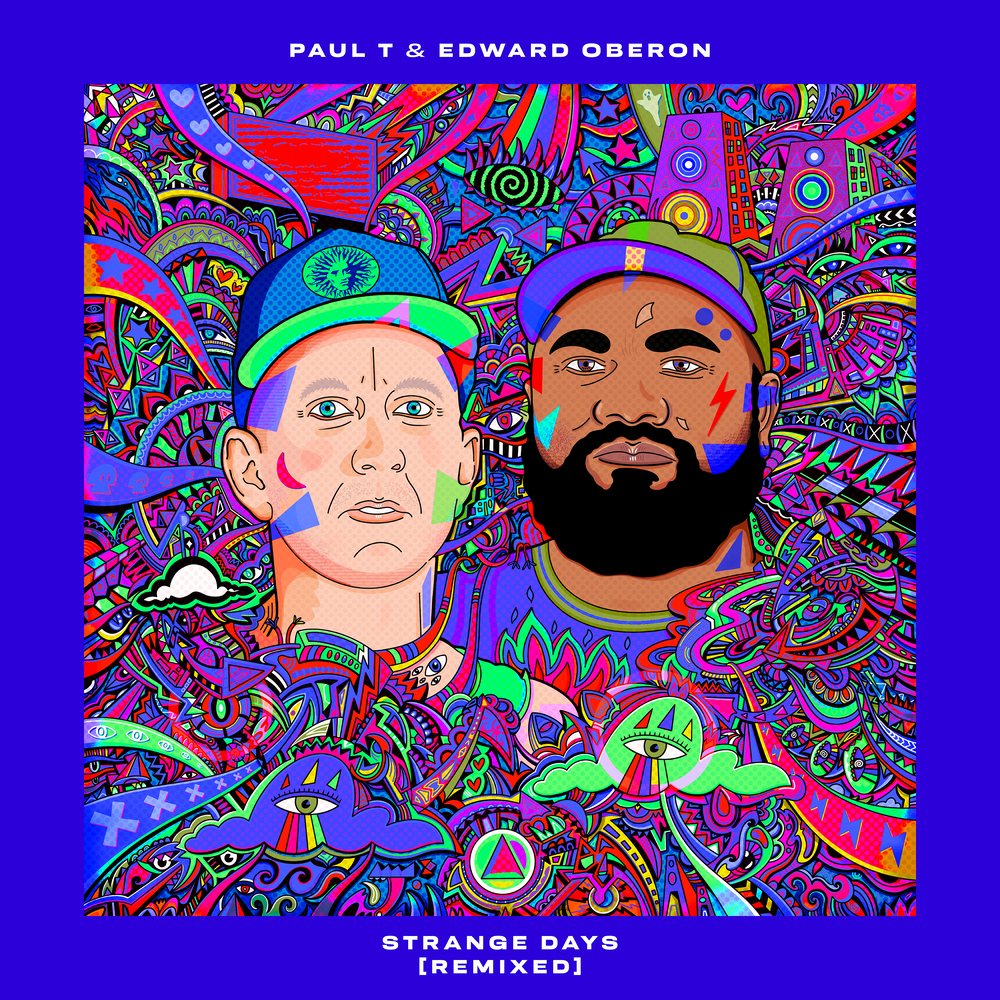 MP3 release
25% discount

£3.75

FLAC release
25% discount

£3.75

WAV release
25% discount

£5.25
---
Paul T & Edward Oberon present the culmination of their recent run of remixes with "Strange Days [Remixed]" EP on V Recordings. A voyage into the depths of their acclaimed debut album, 'Strange Days'. The EP features six huge remixes, each breathing new life into the original tracks, while maintaining the soulful yet gritty essence that the duo is known for.
Included in the EP are four tracks previously released as singles: 'Wake Up w/ A Little Sound' (Phibes Remix), 'Somewhere Else' (Serum Remix), 'Music's Got Soul w/ Cleveland Watkiss' (Benny L Remix), and 'Where Do We Go w/ MC Fats' (Survival Remix). Each of these remixes has already carved its own unique space in the Drum & Bass sphere, and each has had a slew of support from across the scene.
Two exciting new remixes complete the collection. 'Rockin Me' undergoes a transformation by L-Side, hailing from Sao Paulo, who detonates a bass bomb with a mix that's been igniting dancefloors this festival season. Vegas, co-founder of the game-changing D&B collective, Bad Company UK, delivers a rolling techy reinterpretation of 'Blame Game w/ 2Shy MC' adding some additional swagger to proceedings.
Celebrating V Recordings' 30 years of seminal contributions to Drum & Bass, the 'Strange Days [Remixed]' EP pays homage to the original album's diverse soundscape, and these remixes have been the soundtrack to the numerous V hosted events, echoing across festival stages and club dancefloors.. The unique flair of each remixer complements the duo's musical vision, making this EP a must-listen for fans of Paul T & Edward Oberon, V Recordings, and all lovers of D&B.
---