V Podcast 148Remixes and Bootlegs special!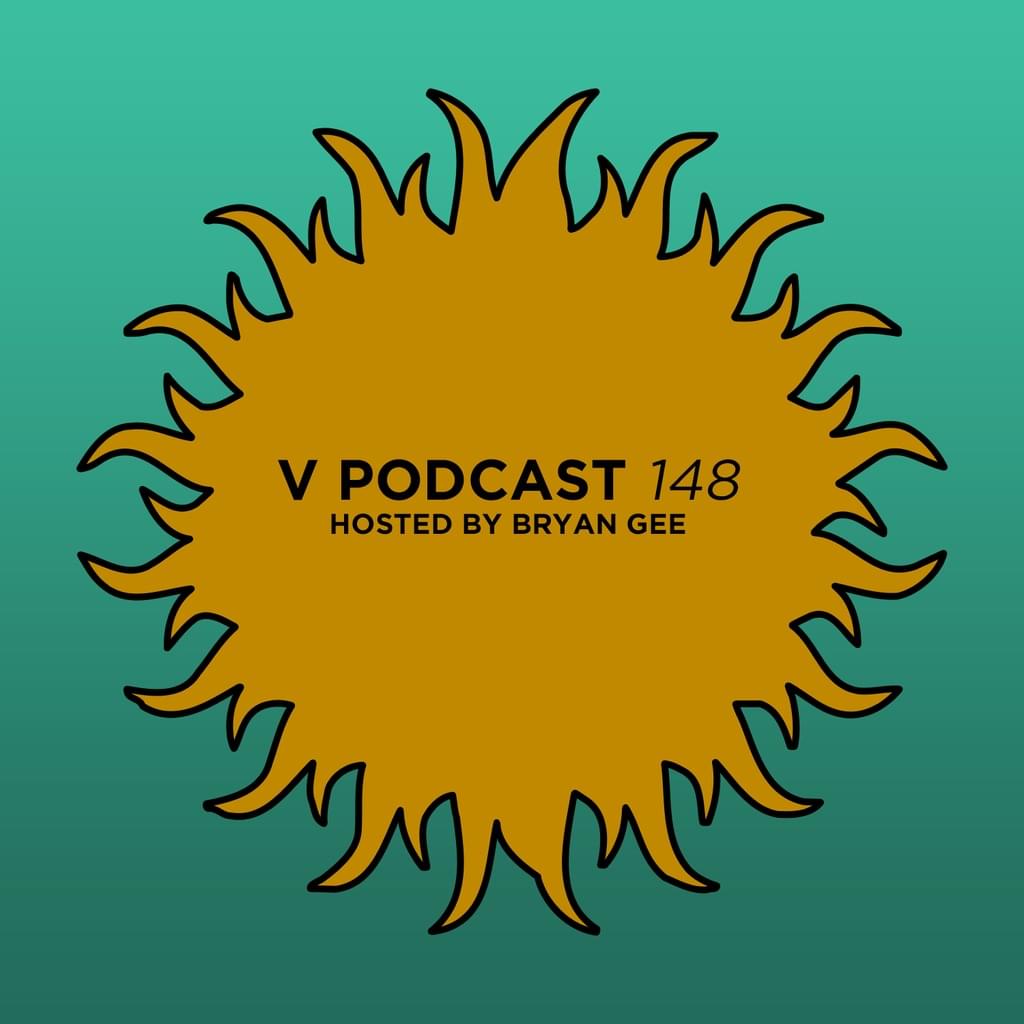 Apple Podcasts | Soundcloud | Mixcloud |
Bryan Gee is back, setting the stage for the monumental '30 Years of V' showcase at Fabric, London, on November 11th. This time around, the V Recordings Podcast takes a unique turn, offering a two-hour treasure trove of exclusive, unreleased remixes and bootlegs from the V catalogue. It's a rare glimpse into the innovative reimaginings that have been sent our way, all handpicked and mixed by Bryan himself. Expect to be treated to a fresh twist on familiar anthems, as well as hidden gems getting their shine!
01. Roni Size - It's a Jazz Thing (Utah Jazz 2000 Remix)
02. Lemon D - I Can't Stop (2020 Remix)
03. Dillinja / Trinity - Chapter 19 (Remix)
04. Firefox - Fashion (Cojo Remix)
05. Firefox - Fashion (Firefox Remix)
06. Roni Size - Trust Me (VIP)
07. Roni Size - Only a Dream (Felix Road Remix)
08. DJ Die - Someone Special (2011 Remix)
09. Firefox - Warning (High Contrast Remix)
10. Firefox - Warning (Firefox Remix)
11. Firefox - Bomanza Kid (Remix)
12. Firefox - Buck Rodgers (Remix)
13. Scorpio - Li Li (Remix)
14. DJ Die and SUV - Slide Away (D Product Remix)
15. Scorpio - Alibaba (Relick)
16. Krust - Angles (Remix 1)
17. Krust - Angles (Remix 2)
18. Scorpio - Trouble (Remix)
19. Reprezent - Out of Breath (Roni Size Remix)
20. Reprezent - Out of Breath (L-Side and Simplification Remix)
21. DJ Die - Autumn (Bou Remix)
22. Die and SUV - War and Peace (Remix)
23. Paul T and Edward Oberon - Moon in Your Eyes (The Sauce Remix)
24. Krust - Warhead (Remix)
25. Krust - Warhead (TC and Bryan Gee VIP)
26. Adam F - Brand New Funk (L-Side Remix)
27. Ed Rush and Optical - Funktion (DJ Marky and Bungle Remix)
28. Dillinja - Unexplored Terrain (Remix)
29. Krust feat. Morgan - Maintain (Lemon D Remix)
30. Krust - Burning (Lemon D Remix)
31. Krust - Jazz Note (Artificial Intelligence Remix)
32. DJ Patife - Sambasim (DJ SUV Remix)
33. Marky and XRS - LK (Remix)
34. Artificial Intelligence - Desperado (VIP)
35. Jenna G and Kabuki - Jus Hold On (DJ Die Remix)
36. Alibi - Said and Done (VIP)
37. Alibi, TRAC and Singing Fats - No Lights (Remix)
38. Dr Meaker and Lorna King - Fighter (VIP)
39. Dr Meaker and Lorna King - Fighter (Remix)
40. Paul T and Edward Oberon - Take My Breath Away
41. Paul T and Edward Oberon - Music Got Soul (VIP)
42. Paul T and Edward Oberon - Music Got Soul (Bailey Got Soul Mix)
43. Need For Mirrors - Pagans (VSOP Remix)
44. Alibi, Cleavland Watkiss and Singing Fats - Big Man Jungle (Alibi VIP)
45. Boosta and Atmos T - All Your Love (Tear Out Mix)
46. Leviticus - Burial (Mark XTC and Exile Remix)
47. Leviticus feat. MC Spyda - Burial (Benny Page Remix)
48. Leviticus - Burial (Savage Rehab Remix)